Cisco Secure ACS is a AAA Server, and Cisco Secure ACS is used to control and manage Authentication, Authorization and Accounting for an enterprise network centrally. We need to create and add users and network devices Cisco Secure ACS for the above reason.
To add a user in Cisco Secure ACS, follow these steps.
Step 1: Open Cisco ACS web interface using Microsoft Internet Explorer as shown below. If you are not sure what is Cisco ACS web interface, visit following links to know more.
• How to install Cisco ACS (Secure Access Control Server ) 5.4 on VMware Workstation
• How to connect manage and configure Cisco ACS using web browser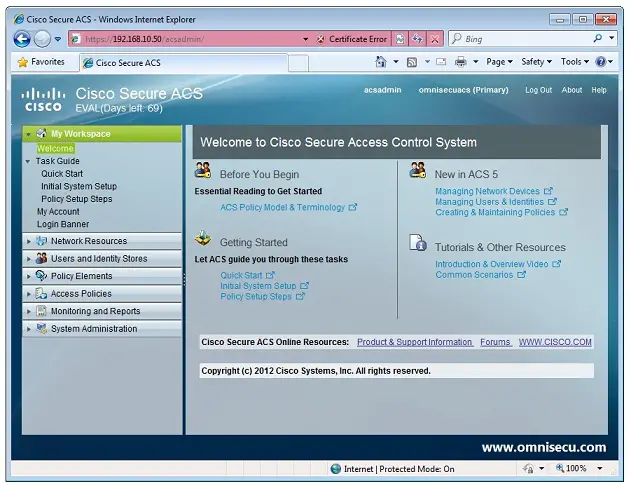 Step 2: Click to open "Users and Identity Stores", Internal Identity Stores" and then "Users". To create and add a new user in Cisco ACS, click "Create".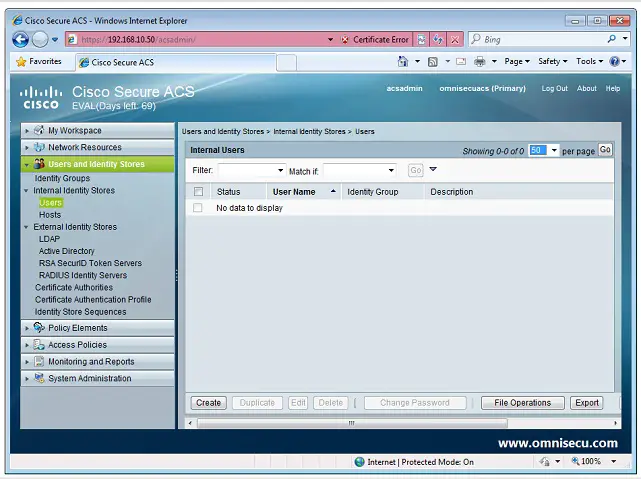 Step 3: Enter the userid and password for the new user as shown below. Click "Submit" to create a new user.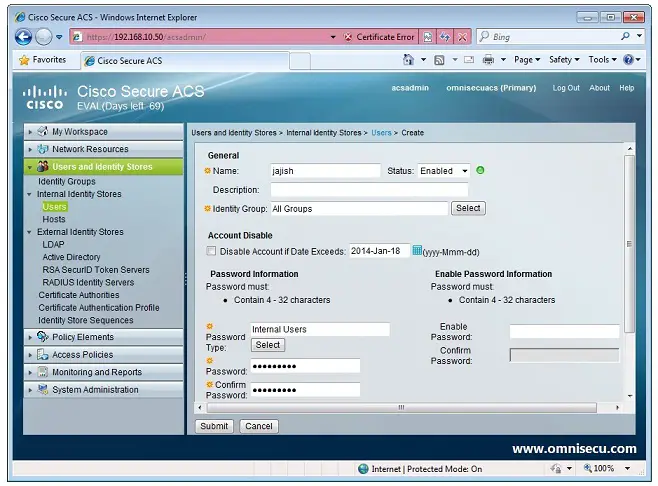 Step 4: The new user will be created in Cisco ACS as shown below.