After importing the Root CA certificate in "Trusted Root Certification Authorities", open the "Certification Authorities" Console (Start > Programs > Administrative Tools > Certification Authorities). The red squre on the server icon denots that the Certificate Services are not running on this server.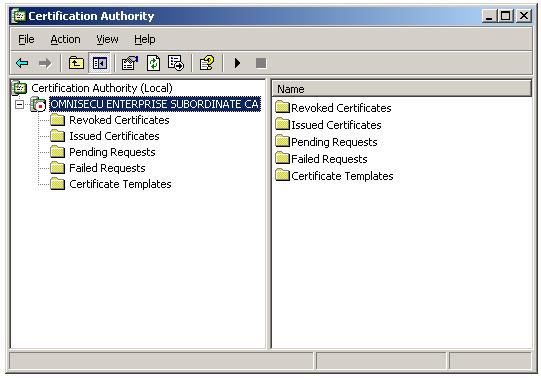 Right click the server and select "All Tasks > Start Service" from the context menu.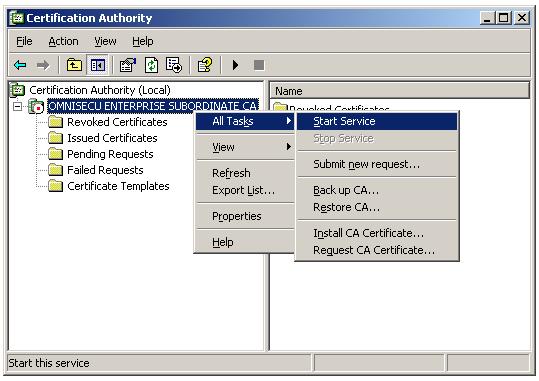 Click "Yes" on the dialog box, which shows the CA certificate is missing and whether you want to install a new certificate.

In "Select file to complete CA installation" dialog box, show the physical path where the certificate for the Enterprise Subordinate CA is kept (certificate file which is generated from the Root CA for the enterprise subordinate CA).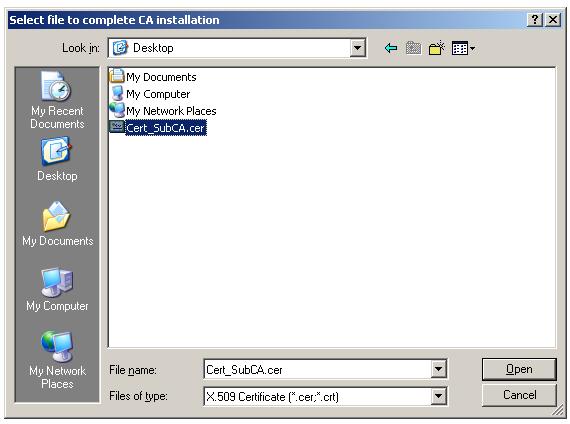 Click "Open". The installation will be completed now.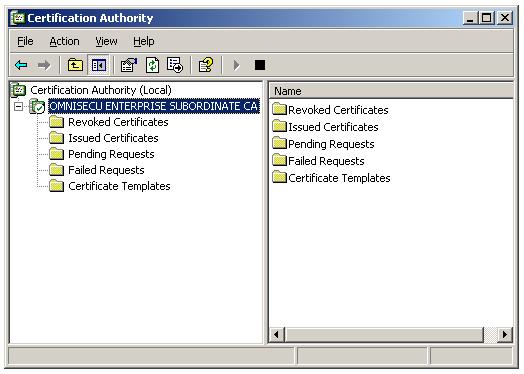 The green check mark in the server icon shows that the Enterprise Subordinate Certificate Authority services are started.