Enterprise Certificate Authorities require Active Directory. Make sure the server you are planning to make an Enterprise Subordinate Certificate Authority is a member of an Active Directory Domain. Click the following link to learn about Active Directory and how to make a Windows 2003 server member of Active Directory domain.
Select Start > Control Panel > Add or Remove Programs.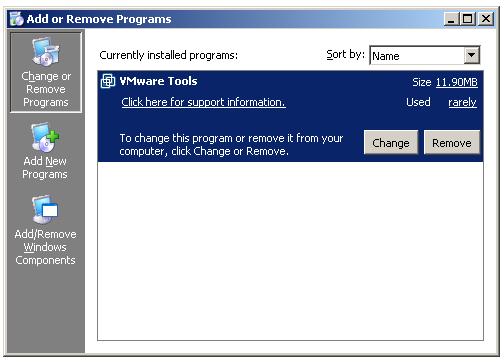 Click "Add/Remove Windows Components" button.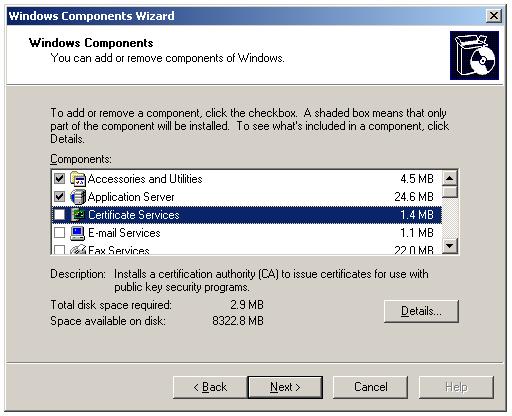 A dialog box will be displayed showing that the machine name cannot be changed after the installation of Certificate Services. Click "Yes" to continue.

In the "CA Type" Screen, select "Enterprise Subordinate CA" radio button. Click "Next".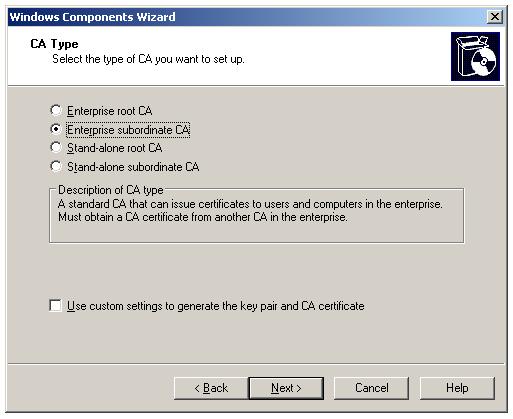 In "CA Identifying Information" screen, enter Common Name and Distinguished Name suffix (DN field will be filled automatically). Click "Next"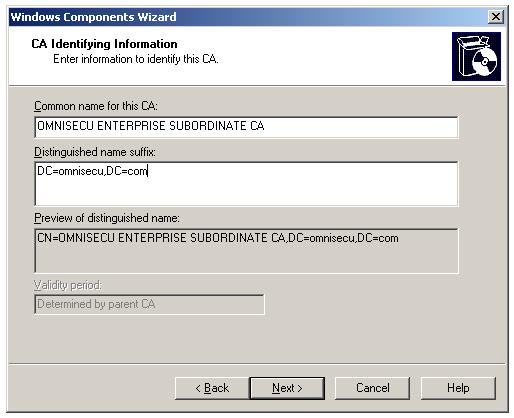 In "Certificate Database Settings" screen, keep default paths and click "Next".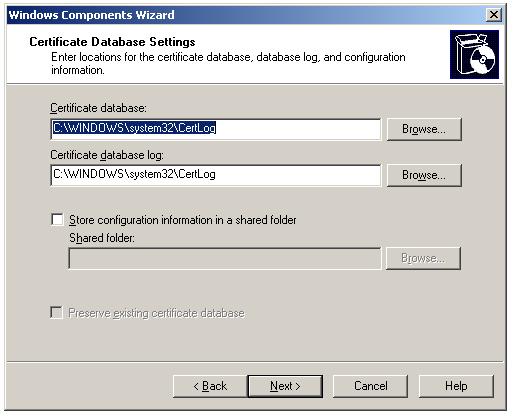 In "CA Certificate Request" screen, show the path where the Certificate request will be saved. To get a Certificate Authority certificate from Root Certificate Authority, we need this request file. Click "Next.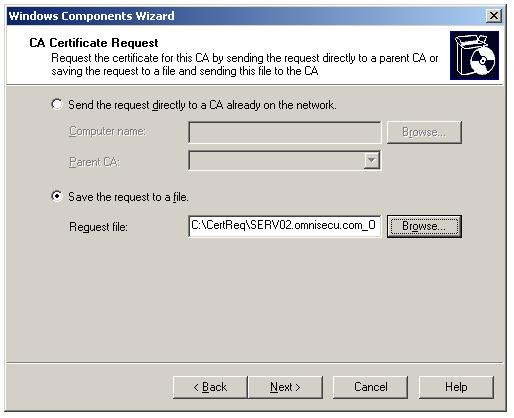 Click "Yes" to temporarily stop IIS and continue installation.

You may be prompted for the installation CD at this stage, mount the installation CD in CD Drive and select the required files from "i386" folder. Once the copying of files are over, a dialog box will be show stating that the installation is not complete and use the certificare request file to obtain a CA certificate.

Click "Finish" to finish the installation.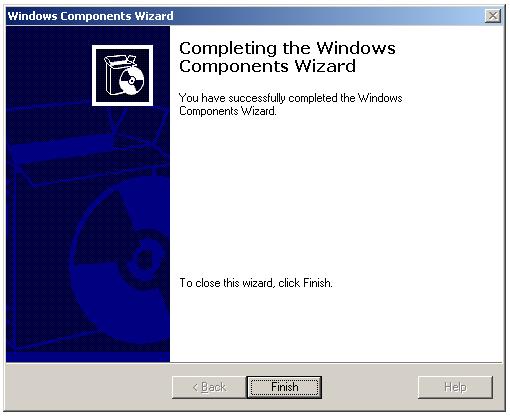 The installation of the Enterprise subordinate Certificate Authority is not complete. To complete the installation, we need to get the CA certificate from the Root CA. Copy the request file in a floppy drive or a pendrive to the Root CA and submit the request to the Root CA. To learn how to submit a request to Root CA, click "Next".