Active Directory Sites can be created using the Active Directory Sites and Services snap-in (Start > Programs > Administrative Tools > Active Directory Sites and Services). Windows Server 2003 creates the first site automatically when AD is installed. The default name of the first site is "Default-First-Site-Name" and includes all the domain controllers. It is possible to rename the default site, but it should never be deleted. Additional sites must be created manually.
Right Click Sites and select "New Site" from the popup menu.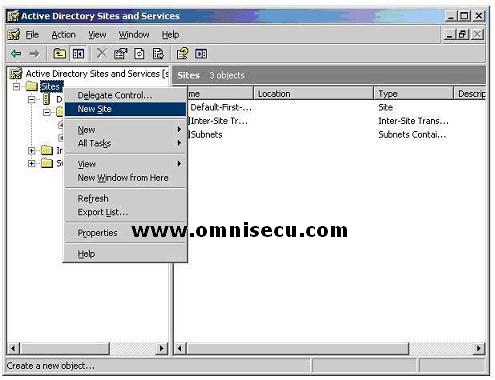 The "New Object-Site" dialog box allows you to enter the name of the new Active Directory site and to select the site link for the new site. Windows Server 2003 creates a default site link called DEFAULTIPSITELINK that can be used to establish the replication process of the Active Directory service. This default site link uses RPC over TCP/IP, and it will use any available route to the remote site for replication.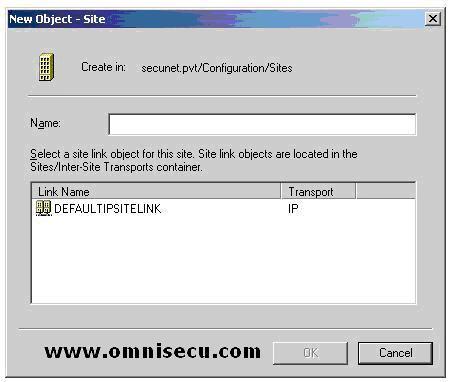 After the new Active Directory site is created, you need to complete some other tasks also and Windows 2003 will show you these tasks in the dialog box.
• Add required IP subnets to the new site.
• Install a new Active Directory Domain Controller, or move an existing Active Directory Domain Controller to the new site (Although a domain controller is not mandatory for a site, it is strongly recommended for obvious reasons).
• Connect the site to other existing Active Directory sites within the forest with the appropriate site link.
• Configure a licensing server within the site.