How to create an Extended Partiton
Basic disk storage supports partition-oriented disks. A basic disk is a physical disk that contains primary partitions, extended partitions or logical drives. A maximum of four partitions can be created on any hard disk. The limitation of four is one that is imposed on the system by the way that the master boot record is structured. Only one partition can be made as active and active partition will be used for booting the computer. The four partitions can be all primary partitions, three primary partitions with an extended partition. The extended partition may then be subdivided into multiple logical partitions.
Almost all disk management functions can be performed using Disk Management MMC snap-in. Disk Management MMC snap-in is available as an extension to the Computer Management MMC snap-in. To open the Computer Management MMC snap-in, right click My Computer and select "Manage" from the context menu. Expand Storage node and select "Disk Management". If you want to open Disk Management MMC snap-in as standalone, type diskmgmt.msc inside the run dialog box and hit "Enter".
1) Right click the avaliable space on the disk on which you want to create the extended partion, and selet "New Partition" from the context menu.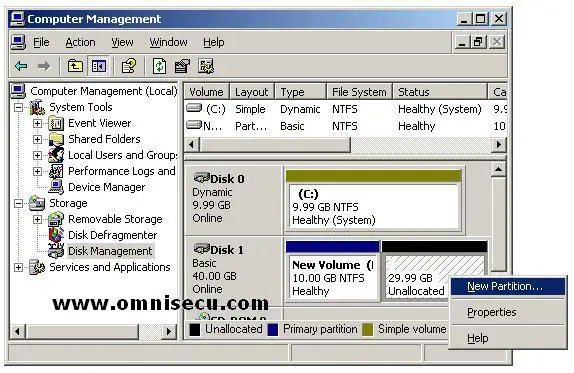 2) Click "Next" in the "New Partiton Wizard".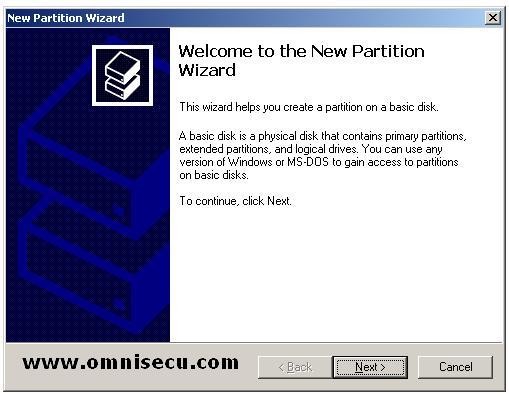 3) Select "Extended Partiton" in the "Select Partiton Type" and click "Next" to contunue.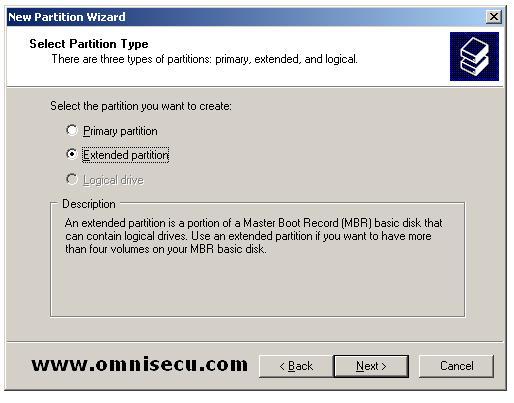 4) Enter the partition size in the "Specify Partition Size" Screen. We have selected 30GB remaining storage space. Click "Next" to continue.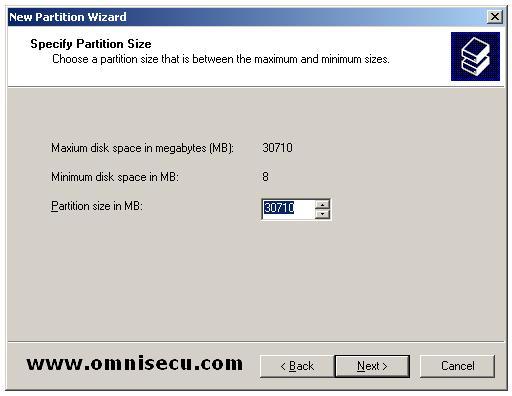 5) Click "Finish" in the "Completing the New Partition Wizard" to create the extended partiton.
8) New Extended Partition is created and listed inside Disk Management MMC console as shown below.