How to connect and access a router or a switch using console connection
Every Cisco router or a switch has a console port (also known as the management port) on its back side.  Console port is used to connect a computer directly to a router or switch and manage the router or switch since there is no display device for a router or switch . The console port must be used to initially to install routers onto because there is no network connection initially to connect using SSH, HTTP or HTTPS. Normally router console port is a RJ45 port. The following picture shows a console port on a router.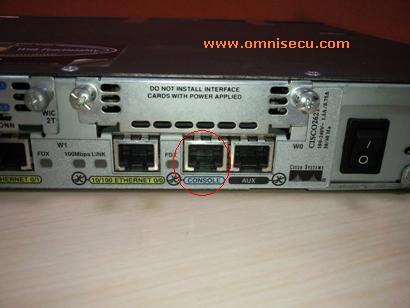 A special type of cable, known as roll over cable is used to connect the Serial/COM port of the computer to the router or switch console port. One end of the cable is RJ49 type and a DB9 to RJ45 converter is molded on the other end. A picture of the console cable is shown below.