How to Submit Certificate Request to Root CA
Open the "Certification Authority" Console in Root CA. (Start > Programs > Administrative Tools > Certification Authority).
Right click Server icon and select "All Tasks > Submit New Request" from the context menu.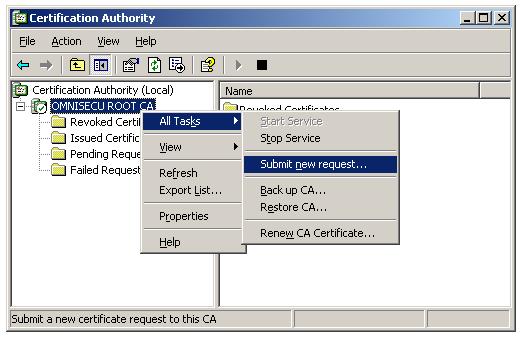 Select the copied request file created from Enterprise subordinate CA.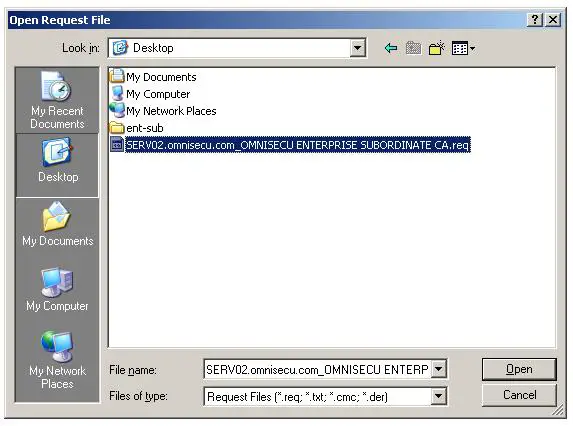 Go to "Pending Requests", right click the "Pending Requests" now created, select "Issue" from the context menu.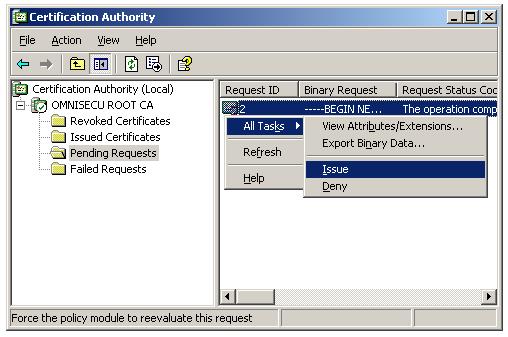 Select "Issued Certificates", double click the entry there.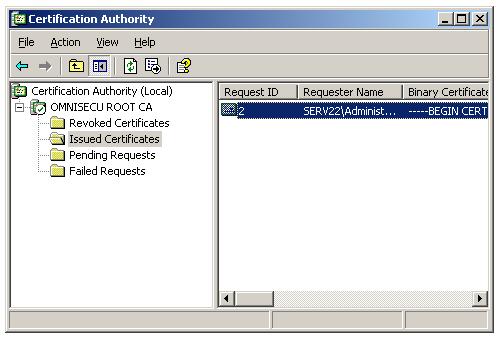 The new CA Certificate will open. Notice the "General" tab. This certificate is issued by "OMNISECU ROOT CA" and issued to "OMNISECU ENTERPRISE SUBORDINATE CA".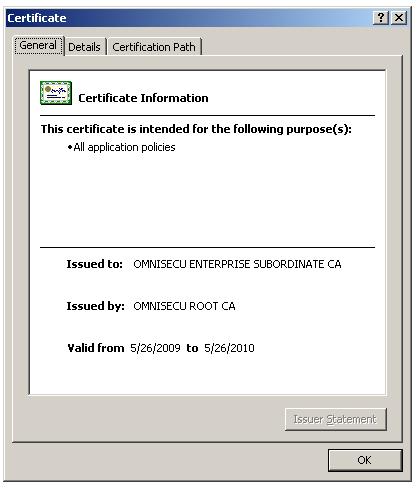 Open the "Certification Path" tab, and view the certification path.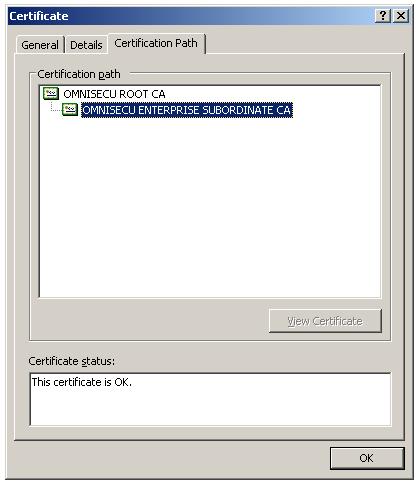 To export this certificate to a file, click "Detials" tab.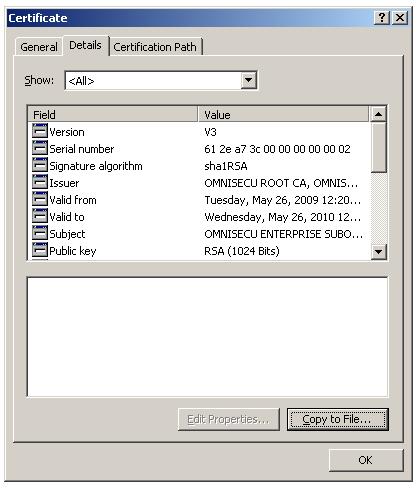 Click "Copy to File". Certificate export wizard will launch. Click "Next".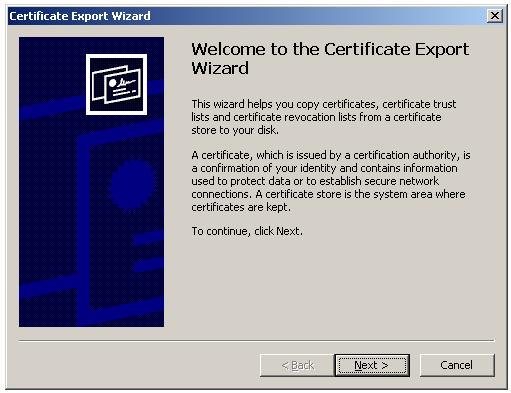 Select the format of the certificate.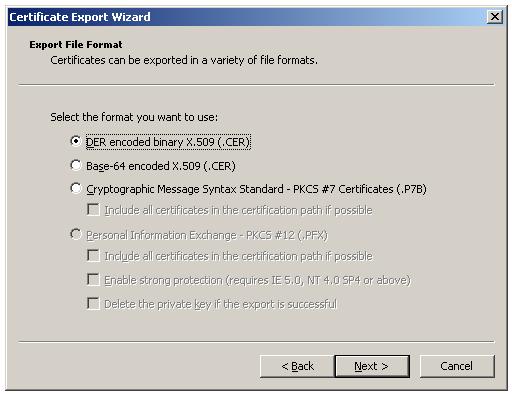 Select location to save the certificate, and save it.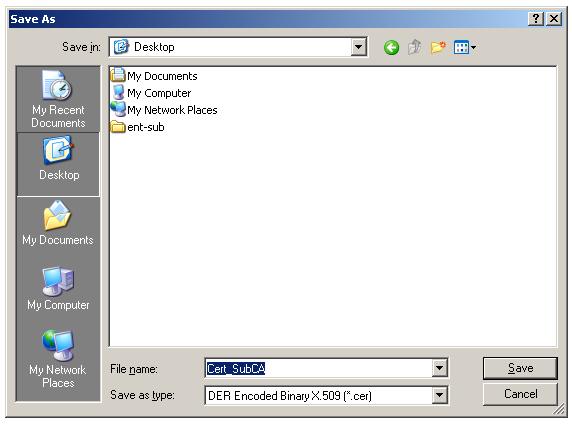 "Completing the Certificate Export Wizard" screen will be displayed.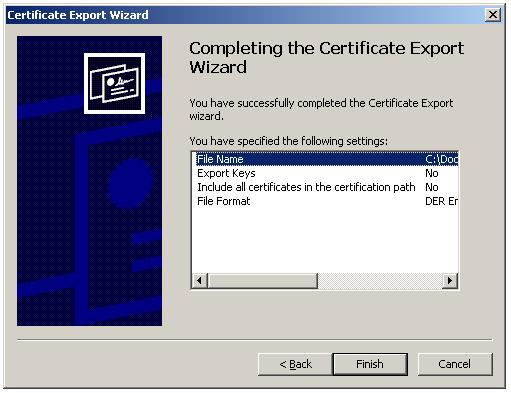 Click "Finish" to complete it, a diablog box will be displayed showing the export was successful.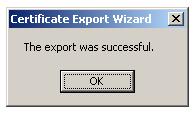 Once the Certificate for the Enterprise Subordinate CA is issued from the Root CA, copy that file to a floppy disk or any removable drive and bring the certificate to the Enterprise Subordinate CA. In this case, the name of the CA certificate is Cert_SubCA.cer. To learn how to install this certificate on Enterprise Subordinate CA, click "Next".