How to enable Offline Files
To make use of Offline Files and Folders feature you need to enable it. To enable Offline Files and Folders feature follow these steps.
1) Open Windows Explorer. On the Tools menu, click Folder Options.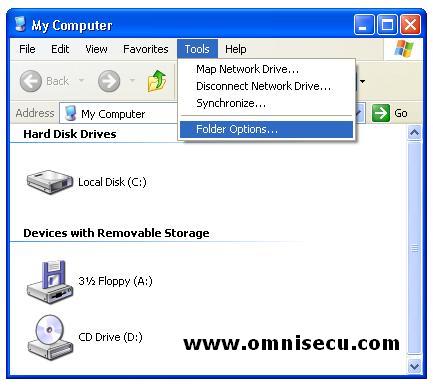 2) Click the Offline Files tab and select the Enable Offline Files check box if it is not already selected.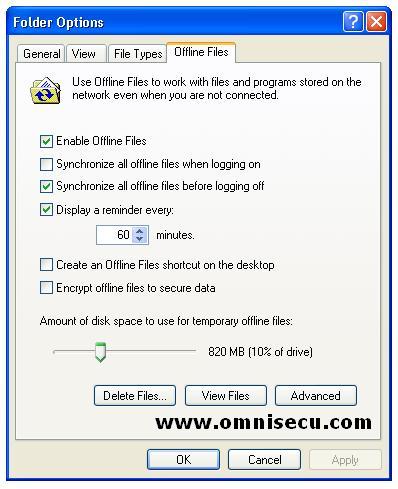 Check "Synchronize all offline files before logging off" to enable a full synchronization. Uncheck this option unselected for a quick synchronization. Other options available on the Offline Files tab are set the reminder balloon options, designate the amount of disk space to use for offline files, place a shortcut to the Offline Files folder on the desktop, and encrypt the offline files local cache.