How to install SolarWinds TFTP Server
SolarWinds TFTP server is a free product from SolarWinds Worldwide, LLC. You can download SolarWinds TFTP Server from https://www.solarwinds.com/free-tools/free-tftp-server.
Follow below steps to install SolarWinds TFTP Server.
Step 1 - Once you had downloaded SolarWinds TFTP Server, run the installation file by double clicking it. Click "Next" in welcome screen.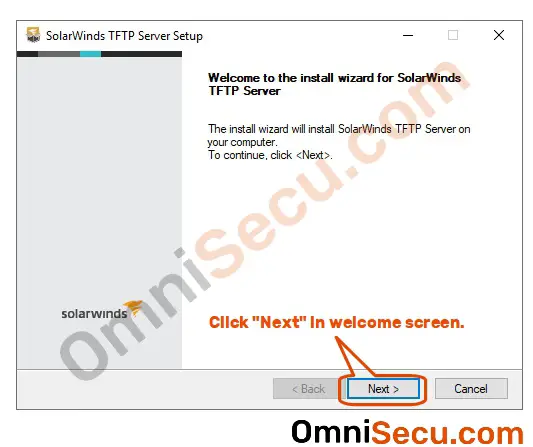 Step 2 - Check the checkbox, if you agree with License Agreement and Privacy Notice. Click "Next" button.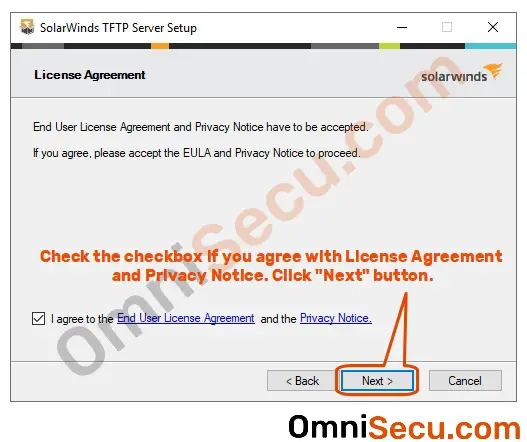 Step 3 - Click "Next" button if you want to install SolarWinds TFTP Server at its default location. Else, select another installation location for SolarWinds TFTP Server by clicking the "Browse" button. Click "Next" button to continue.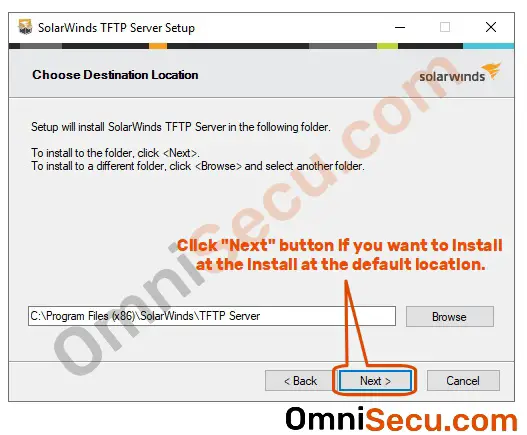 Step 4 - Click "Next" button to copy SolarWinds TFTP Server installation files to the installation location selected at Step 3.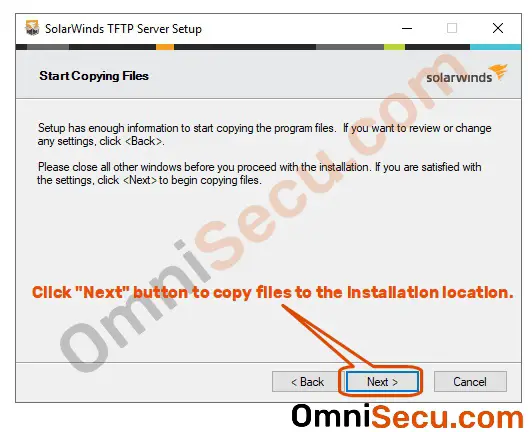 Step 5 - Click "Finish" button to complete SolarWinds TFTP Server installation. Once the SolarWinds TFTP Server is installed, the TFTP service is started.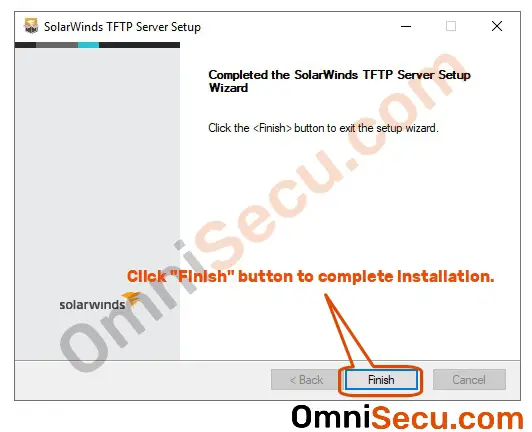 Step 6 - As we discussed at previous TFTP lessons, by default TFTP Server listens at UDP port 69. You can verify whether the TFTP Server is listening at Server computer on UDP port 69, by using netstat command as shown below.
IPv4 address 0.0.0.0 in below screenshot image indicates that TFTP server is listening to all the IPv4 addresses in this machine.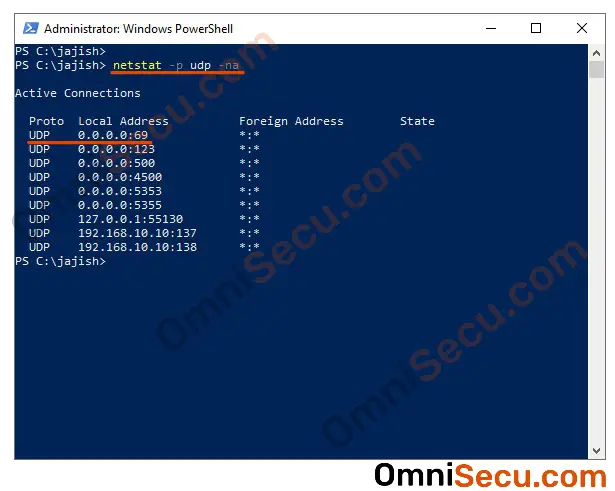 You may also check the status of SolarWinds TFTP Server from the System Tray.