How to use FTP Active mode in FileZilla Client
There are two transfer modes of FTP. 1) Active mode and 2 ) Passive mode. Click the following link, if you like to learn the difference between FTP Active mode and FTP Passive mode.
The default transfer mode of FileZilla FTP Client is Passive mode. If you want to change the FTP transfer mode to Active mode for any reason, follow below steps.
Step 1 - Open FileZilla FTP Client and then Site Manager as shown below.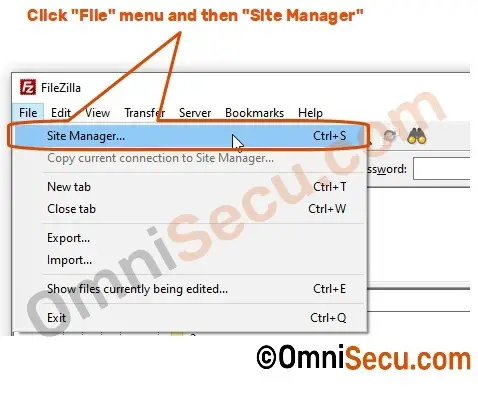 Step 2 - Open "Transfer Settings" tab, as shown below. Select "Active" radio button to enable FTP "Active" mode.