How to start TELNET service in Windows Server
After installing the TELNET server on Windows Server, you should start the TELNET services in Windows Server. Follow these steps to start TELNET services on Windows Server.
Step 1 - Open "Server Manager" from Windows Start Menu, as shown below.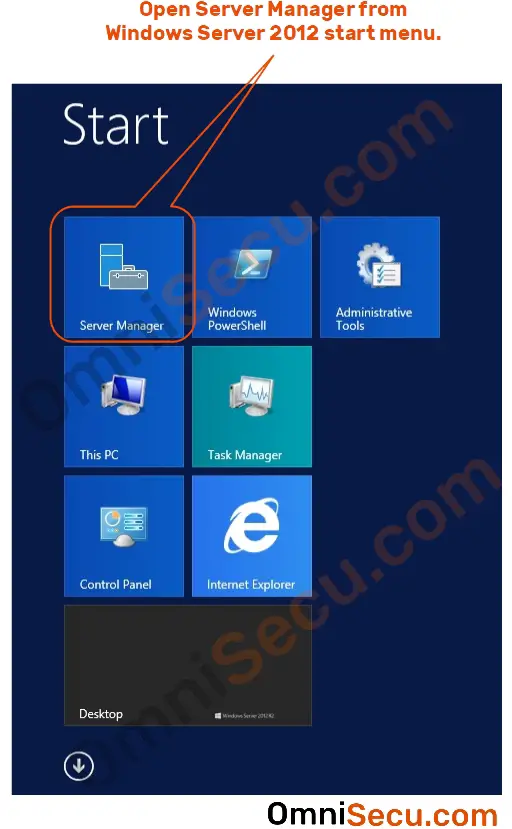 Step 2 - Click "Tools" and then Click "Services" from the drop-down menu in "Server Manager", to open "Services" snap-in.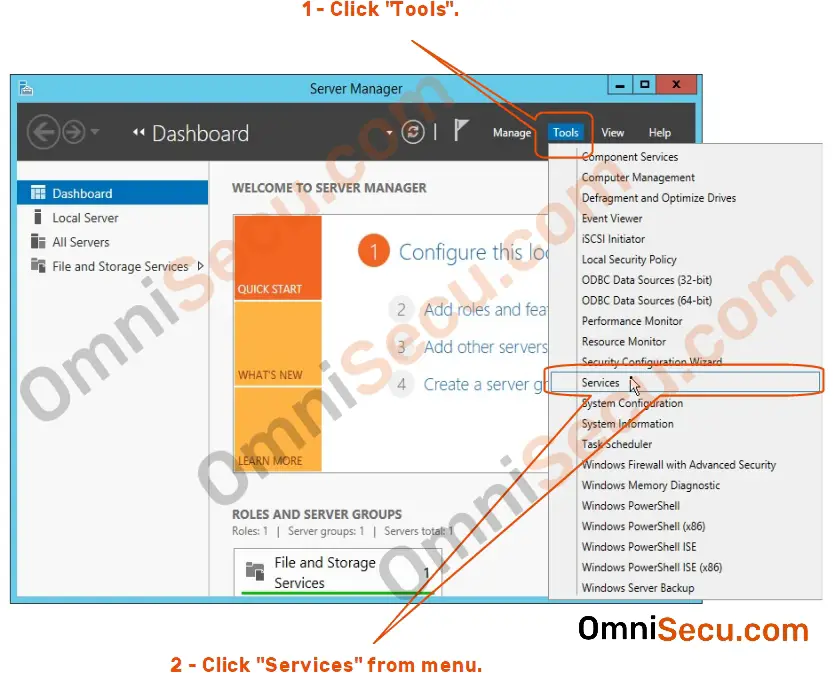 Step 3 - Once the Services MMC snap-in is open, scroll down to find the TELNET entry, as shown below. Right-cick on Telnet and select "Properties" from the context menu.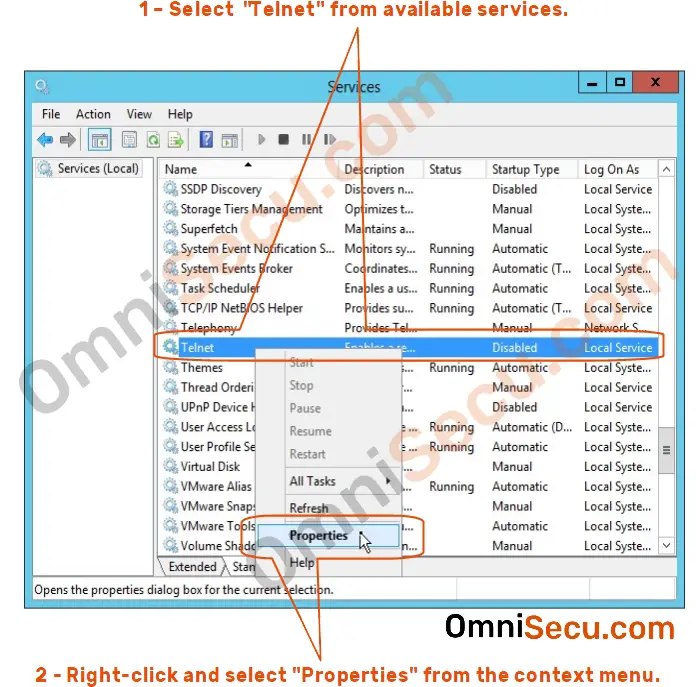 Step 4 - Note that the TELNET services is disabled and not started. You need to start TELNET services before using it. You can select the Startup type to start the services automatically every time the server starts up.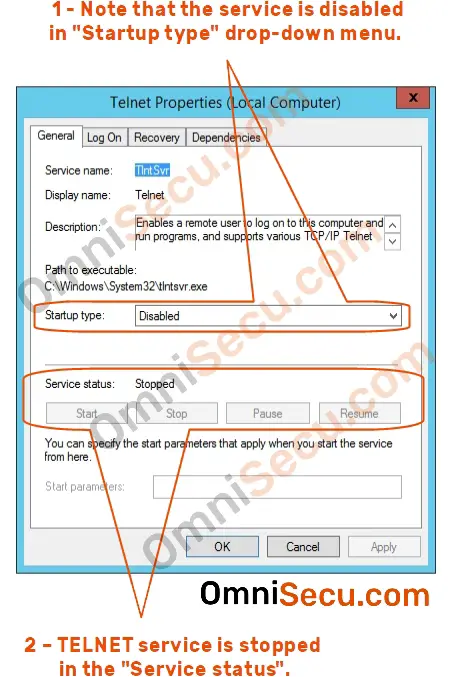 Step 5 - Select "Automatic" from the "Startup type " drop-down menu, to start TELNET services automatically every time Windows Server starts. Then, click "Apply" button.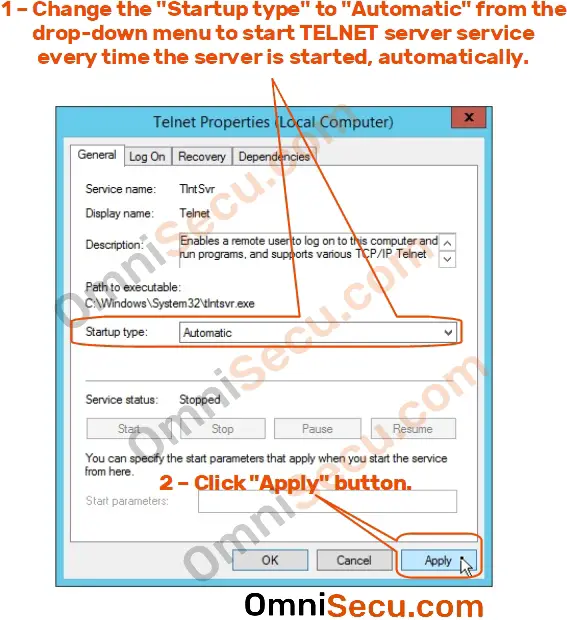 Step 6 - Now, click the "Start" button to start the TELNET services, and then click "OK".