How to remove trace error arrows in Excel
Sometimes you need to trace errors in Excel formulas. Click following link to learn how to trace error in Excel formulas.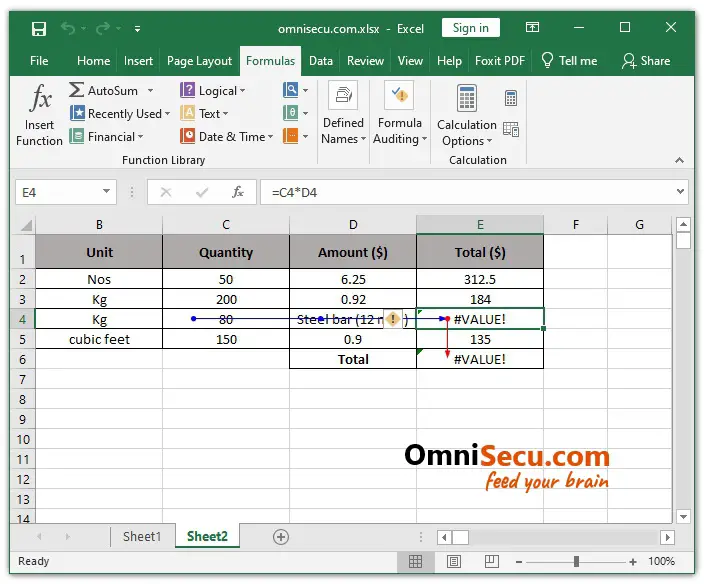 Once you have found the source of the error, you may need to remove the trace error arrows. Follow below steps to remove Excel trace error arrows.
Step 1 - Click "Formulas" tab in Excel ribbon and then click "Formula Auditing" button. Click "Remove Arrows" as shown in below image.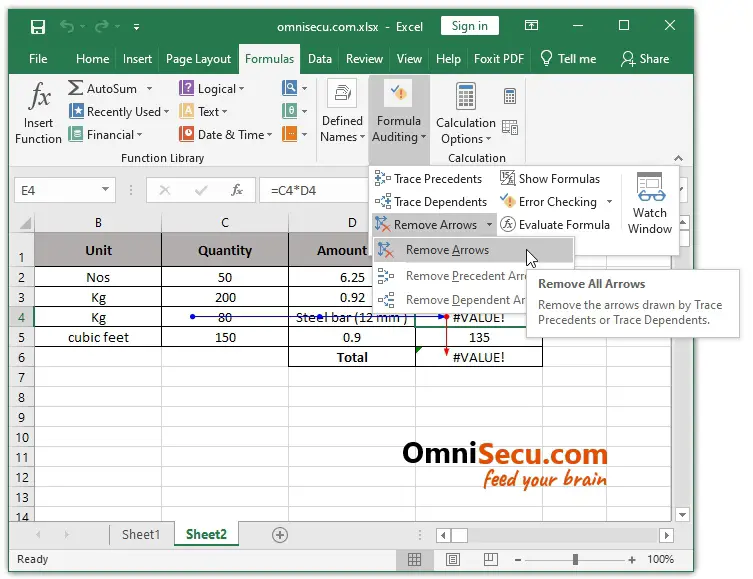 Step 2 - Excel trace error arrows are removed as shown in below image.