How to add This PC icon to desktop in windows 2022
By default, after installation you can see only "Recycle Bin" icon in Windows desktop. If you want to add "This PC", "Network", "User Documents" folder icons to Desktop, follow these steps.
Step 1 - Right-click Windows Taskbar and select "Taskbar settings" from the context menu, as shown below.
Step 2 - Click "Themes" in Taskbar settings.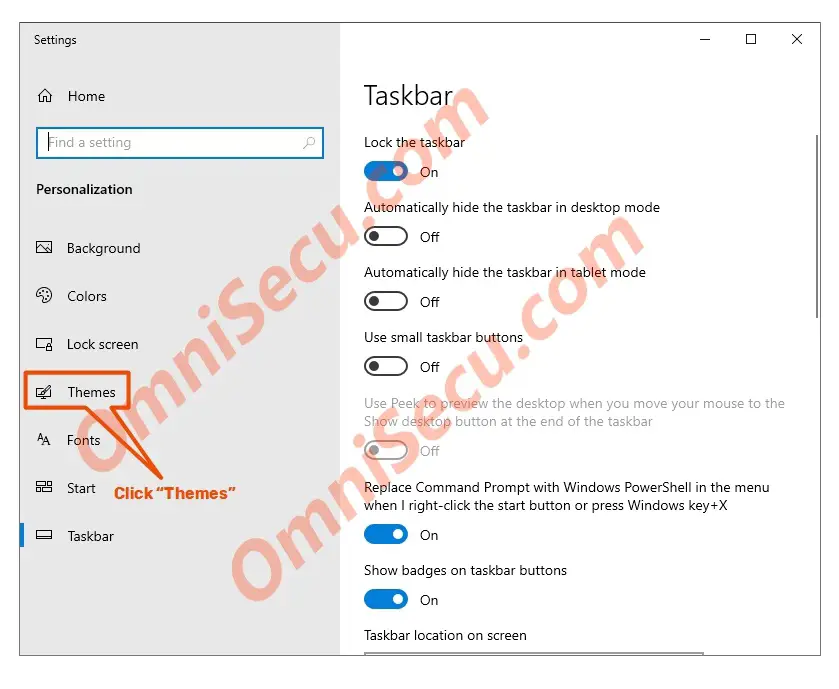 Step 3 - Scroll down and find "Desktop icon settings", as shown below.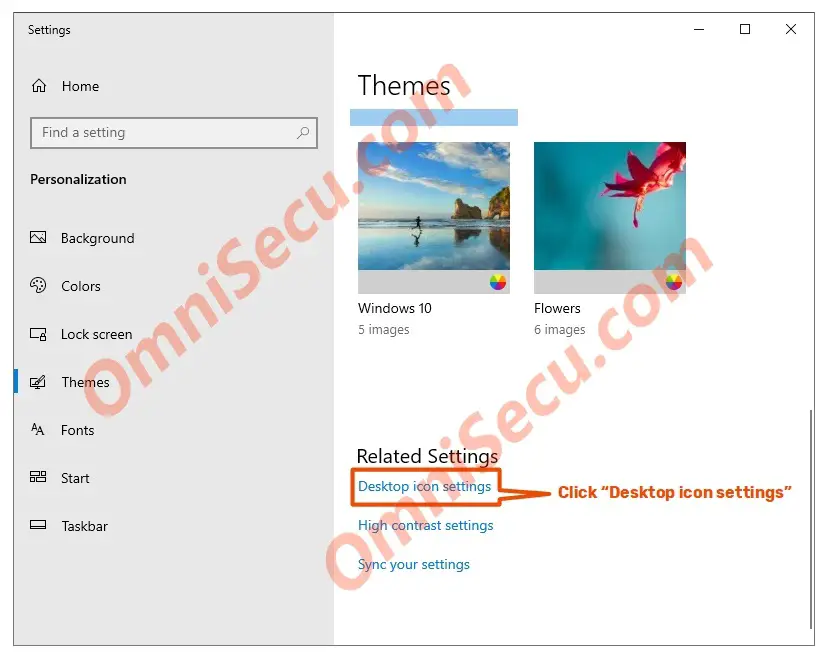 Step 4 - All the available System icons for the Desktop are visible here. Check the checkbox to make the "This PC" icon visible on Desktop, then click "Apply" and "OK" buttons to make the changes apply.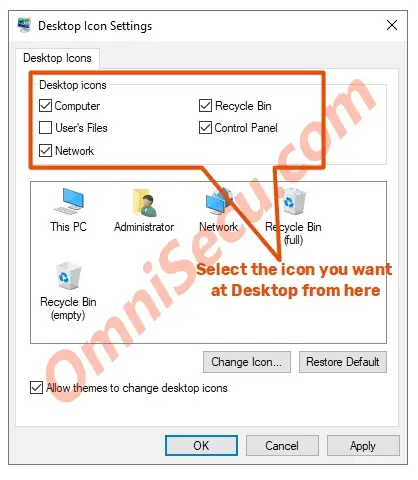 Step 5 - As you can see from below image, selected Desktop System icons are visible in Desktop now.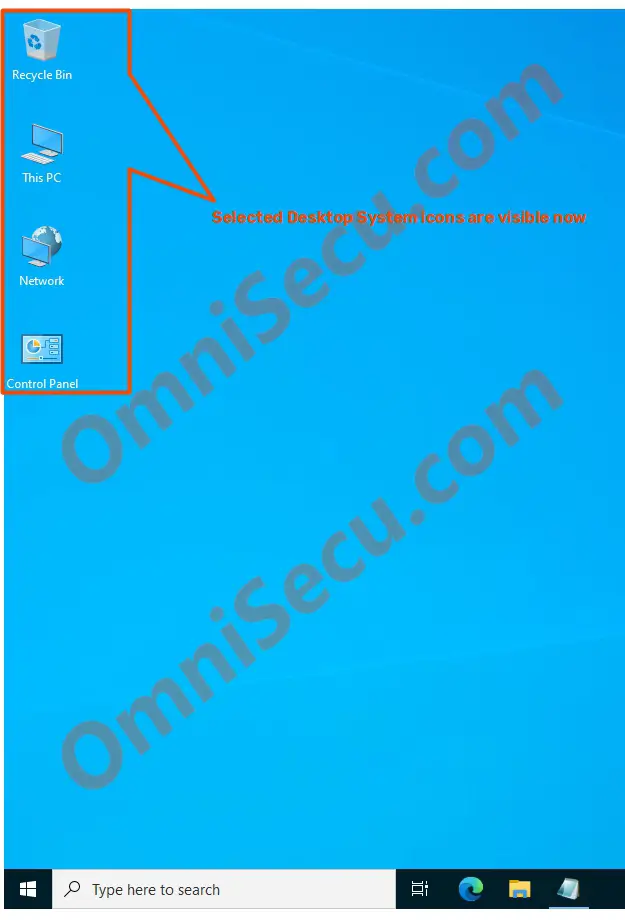 Written by Jajish Thomas.
Last updated on 27th January, 2022.